Our company works with three primary carpeting brands; Shaw Floors, Mohawk, and Chesapeake Flooring. Each of these companies are just as committed to quality as we are, and their websites will give you a better idea of the selection they have on offer. Once you find the carpet of your dreams, turn to us to handle the final installation. Our reputation as one of the best carpet contractors is backed by service excellence, and we are more than happy to bring that excellence to you.
K&K Floor is proud to offer top quality carpet from the following manufacturers: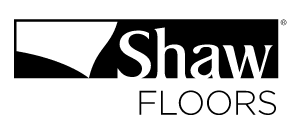 Shaw Floors
Our top selling carpet comes from Shaw Floors. For 50 years, they've been known for their expertise, experience, and quality carpet products.
Shaw Floors offers a variety of carpet fibers, cut styles, and installation methods. Nylon carpet fibers are the most versatile, providing durability and flexibility in your home. For exceptional softness and color clarity, we recommend Polyester (PET) Carpet Fibers. They're also naturally stain and fade resistant. Lastly, Polypropylene (Olefin) Carpet Fibers have limited styling options when compared to nylon or PET fibers, but are naturally stain and fade resistant.
Our carpet installation company offers Shaw Floors carpets in multiple styles, so you can choose the best to outfit your home:
Cut Pile: yarn loops are cut. This is one of the most popular carpet types. Texture helps to hide footprints and vacuum cleaner marks.
Shag: cut-pile with a taller height of yarn.
Saxony: cut-pile with lower, smoother finishes.
Frieze: cut-pile with twisty, medium height that creates a less formal but perfect foundation for a variety of spaces.
Loop Pile: yarn loops remain uncut. This type of carpet has more texture or pattern and is known for excellent appearance retention.
Cut and Loop Pile/Patterns: combination of cut and loop pile yarns. This creates a wide variety of patterns
Some of the premier benefits from Shaw Floors carpets include LifeGuard, a spill-proof backing, and R2X Stain and Soil Technology. Both are perfect for families, due to their stain resistance and ease of cleaning. Another benefit is SoftBac Carpet Backing, which provides wrinkle-free comfort and seamless appearance.
Mohawk
Another quality carpet brand K&K Floor offers is from Mohawk Flooring. Since 1878, Mohawk has continued their tradition of revolutionary product innovation, award-winning design, and a talented team dedicated to outstanding service. They are also proud to assemble 100% of their carpet products in the United States.
Mohawk invests heavily in environmentally responsible practices, from developing renewably sourced products to keeping their facilities and delivery systems streamlined and efficient. Mohawk's approach to sustainability covers every point of a product's life cycle, from raw materials, manufacturing, and distribution to installation methods and end-of-life recycling. So you know your Mohawk flooring is an excellent choice for you… and for the planet.
Mohawk carpets can be stain and wear resistant, to help protect your floors from your family's busy schedules. Made from the highest quality PET fiber, EverStrand is the cleanest, most sustainable carpet for your home. With a robust selection of textures and colors featuring exceptional color clarity and fade resistance, you're sure to find one that fits your style–and your budget. Select EverStrand styles feature high definition color with Mohawk's ColorMax technology, creating beautiful, natural color with superior saturation and clarity. If you're looking for more softness, EverStrand Soft Appeal offers all the same benefits along with ForeverFresh odor-reducing technology.

Chesapeake Flooring
Local to the Chesapeake Bay region of Maryland, Chesapeake Flooring provides elegant and beautiful flooring to customers throughout the Mid-Atlantic. They draw on the beauty, natural resources, stunning landscapes, and traditional craftsmanship of the area as inspiration for the design of our products and collections.